Ce blogue est pour moi une façon de redonner à un sport merveilleux, qui a forgé la personne que je suis aujourd'hui. Il est pour tous les athlètes qui ont le goût du dépassement, pour tous les entraîneurs passionnés qui croient en leurs boxeurs, et pour tous les parents soucieux de donner à leurs enfants les moyens de s'accomplir. Il existe plusieurs écoles de pensée et, parfois, il y a plusieurs bonnes manières de faire les choses. Je vous présente donc la mienne ici, sans prétention, en espérant vous aider à atteindre vos objectifs!
This blog is a way to give back to a wonderful sport, which made me the person that I am today. It is for all athletes who want to go beyond, for all those passionate coaches who believe in their boxers, and for all the parents who truly want to give their children the means to achieve their goals. There are several schools of thought and, sometimes, there are different ways of doing things well. I present mine here, without pretention, hoping to help you achieve your goals!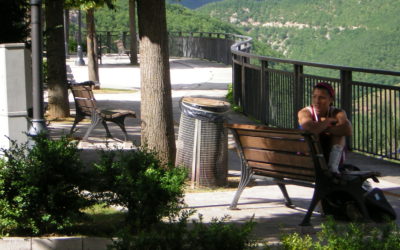 I get asked this question a lot, but what we should really be asking is "What is he not for?" He or she won't throw punches for you, that's about it! I've been working with my sport psychologist for almost 10 years now. I can't tell you how much she has helped me,...